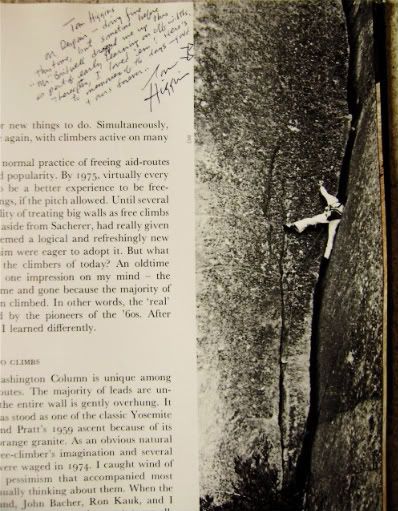 "On Despair--doing fine this time, but sometime before 'Mr. Bridwell' dragged me up this as part of early learning on offwidths. Thereafter, I loved 'em! Here's to memories of the days--good and ours forever..."
"Not too rounded--just too scary as lieback compared to 'security' of jam"
"First and free--Powell-Reed, with Bob Kamps, 1964"
Tom Higgins